Go Green and Save Big: 50% Subsidy for Pine Leaf-based Industries in HP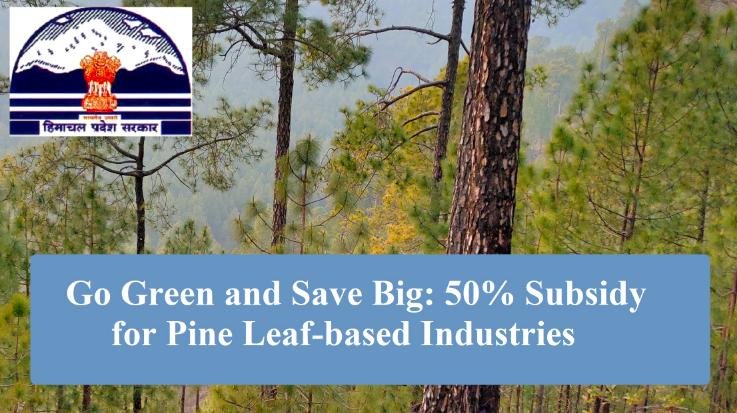 Himachal CM Sukhu has said that "He was responding to the suggestion made by MLA Lakhanpal during the budget session to safeguard the forest riches from fire, flood, and landslides." Himachal government is planning to bring a concrete policy to save the forests. Additionally, a new scheme to provide a 50 % subsidy to those who want to set up the pine needle industry. The Pine leaves will be used for manufacturing various products such as plates, cups, paper, and other biodegradable articles. The final policy and procedure for setting up of pine-based industry will be formulated soon. This policy can help provide additional income to lower to middle-income Himachal households and can help boost the overall GPD of the state if the policy is implemented correctly.
Apart from generating employment, this move can also become helpful in reducing forest fire incidences, as Pine forests are most affected by forest fires in Himachal. But, the impact of taking a large number of pine needles from forest floors is still unknown. On one side, this move can help reduce forest fire; on the other, it can increase weed and insect infestation incidences in Pine forests. It can also affect the nutrient status of the forest soil and increase soil erosion by the removal of organic carbon from the forest floor. Overall, it is a good move by the state govt to boost the economy of Himachal households, but it will require proper inspection by forest departments also. So, that forest should also not suffer from it.