Flowering season Gladiolus, Chinese Aster and Marigold begins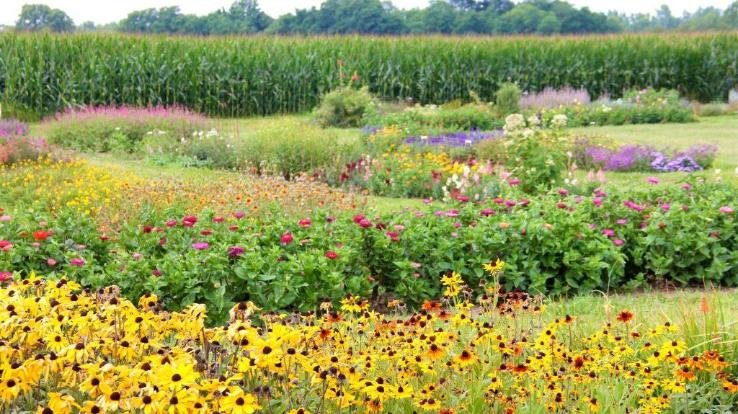 With the flowering time of Gladiolus, Chinese Aster and Marigold in the month of July, farmers are gearing up for the upcoming harvest season. The harvest time of Alstroemeria, Gerbera and Lilium has just passed in June and now it is time to prepare for new income. The preparations would require the gathering of packaging material, take care of the buds, pinching of the unwanted shoots and support the shoots. Some areas and varieties of carnation are also expected to flower in July.
The crop is expected to get a good price in the major megacities of India. Farmers with forward marketing skills can avail from their agile efforts. Aside from the crop, it is also time for pinching of Chrysanthemum heads to prepare more buds and dividing Gerbera plants. Marigold seeds are to be spread into the nurseries and fields for germinations. Bulbs of daffodils are also to be collected and stored.
Opportunities in Floriculture in Himachal Pradesh
The Pushp Kranti Yojna with a budget of 10 crores was flagged last year by CM Jai Ram Thakur with the objective of providing training and facilities to farmers for the commercial production of flowers. Apart from generating awareness, the scheme will also encourage farmers to deploy hi-tech poly houses. This will open better opportunities and earnings for farmers. Presently, there are six floriculture nurseries and two model centres and laboratories in the state.
The topography and climatic conditions of Himachal Pradesh allow floriculture to thrive in the region. The state observes extremely hot, extremely cold to moderate climates. Overall, the state of Himachal Pradesh has best agro-climatic conditions for floriculture to sustain through even off-season and produce export quality flowers. Advanced farmers can also introduce new flowers to the market such as Gypsophila, Bird of Paradise, Limonium, Freesia, Tulips, Orchid, Iris and Zantedeschia.