Farmers observe the day as Shradhanjali Divas for those who died during protest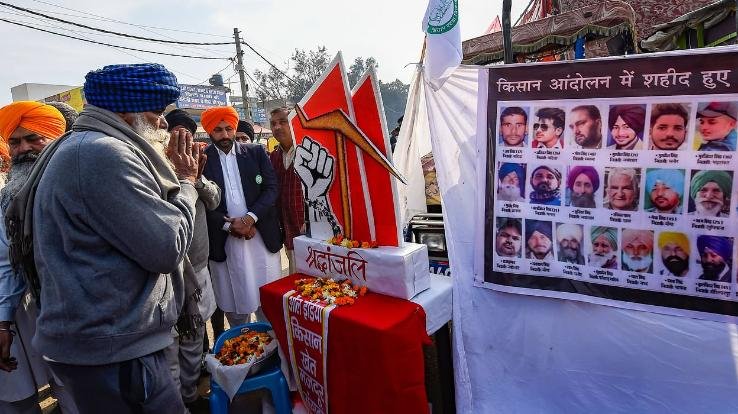 Many farmers have lost their lives amid the continuing protest at the borders of the national capital. As the farmers protest enters the 25th day, farmers protesting at the Delhi border observed the day as 'Shradhanjali Diwas' for those who lost their lives during the ongoing protests.

"We are paying homage to the farmers who lost their lives during the agitation," a farmer said.

Farmers protesting at the Delhi-UP border joined in to pay homage, while those at Nirankari Samagam ground in Burari took out a procession to pay their tributes. However, the gesture was not restricted to Delhi alone.

"Farmers across the country are paying homage to those martyrs who died during this movement," a farmer said.

On Saturday, All India Kisan Sabha (AIKS) claimed that 33 farmers participating in the ongoing protests have so far died since November 26 due to accidents, illness, and cold weather conditions.