Obama Writes About Rahul Gandhi In His Memoir, Calls Him A Student Lacking Aptitude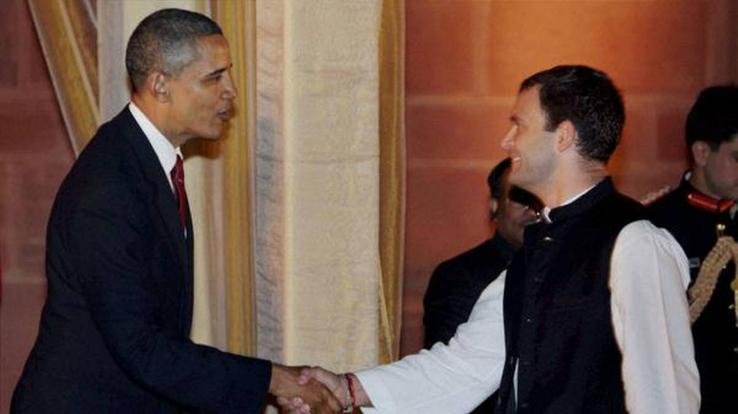 Former US President Barack Obama's memoir 'A Promised Land', even before hitting the book stores, has made headlines in India. In his memoir, Obama has mentioned several political leaders from around the world. Interestingly, these names also include some senior Indian Congress leaders which have drawn the attention of the Indian media and audience.
In his book, Obama describes Rahul Gandhi as a student eager to impress the teacher but lacking aptitude and passion to master the subject. He says that "Rahul Gandhi has a nervous, unformed quality about him as if he were a student who'd done the coursework and was eager to impress the teacher but deep down lacked either the aptitude or the passion to master the subject."
Rahul Gandhi's mother and current Congress President Sonia Gandhi also appear to find a mention in this book. Mentioning Sonia Gandhi's beauty Obama says 'We are told about the handsomeness of man life Charlie Crist and Rahm Emanuel, but not the beauty of woman, except for one or two instances, as in the case of Sonia Gandhi.'
The Former Prime Minister of India Dr. Manmohan Singh doesn't lag behind and also acclaims a mention in Obama's book. Obama has compared Manmohan Singh with former US secretary of Defence Bob Gates, saying both coming across as 'having a kind of impassive integrity.'
The former US President's book, 'A Promised Land' is the first of a two-part memoir. It is expected to hit the stands on November 17. Obama was the first African-American President of the United States. He had visited India twice as the U.S Prez in 2010 and 2015.