Nauni varsity KVKs shine at Zonal Workshop of Krishi Vigyan Kendra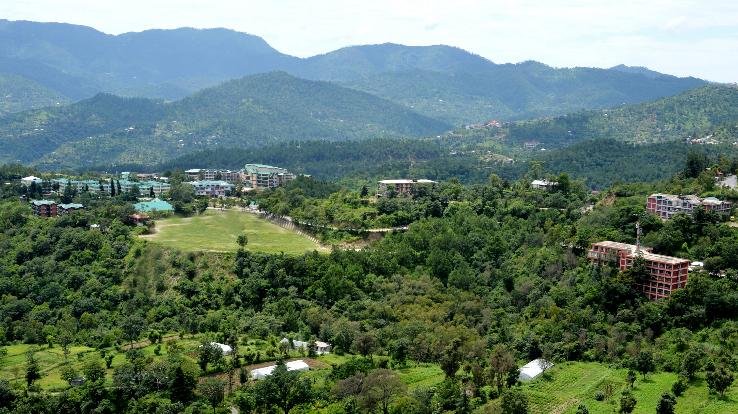 KVK Shimla bags best KVK Award for Himachal
Two Krishi Vigyan Kendras (KVKs) of Dr YS Parmar University of Horticulture and Forestry (UHF), Nauni bagged awards at the Annual Zonal Workshop of the KVK (Zone 1) held at GB Pant University of Agriculture and Technology, Pantnagar, Uttarakhand earlier this week. The KVK of District Shimla located at Rohru bagged the award for 'Best Krishi Vigyan Kendra' in Himachal Pradesh while KVK Lahaul and Spiti II at Tabo bagged the 'Best Presentation Award'. UHF Nauni operates both the KVKs.
The workshop was organised by ICAR Agricultural Technology Application Research Institute (ATARI), Ludhiana to review the progress made during 2017-18 and 2018-19 and to finalize the Action Plan for the period of 2019-20. Sixty-nine KVKs of Zone-I (Punjab-22, Jammu & Kashmir-21, Himachal Pradesh-13 and Uttarakhand-13) and five ATICs participated and presented their progress reports in six different technical sessions.The team of UHF Nauni was lead by Dr Rajkumar Thakur, Joint Director (Communication). Dr NS Kaith, Incharge KVK Shimla and Dr Sudhir Verma, Incharge KVK Tabo presented the reports of their respective KVKs.
The KVK Shimla is the only KVK in the state that has successfully started the Diploma in Agriculture Extension for input dealers. Initiatives such as the introduction of coloured strains of apple for enhancing income in mid-hills under climate change scenario, crop diversification by introducing cultivation of dhingri and exotic vegetables and the publication of 'Krishi Vaani', a magazine of the Kendra has helped it to emerge as the best among 13 KVKs of the state.