IAF trains woman pilot for Rafale, will operate from warship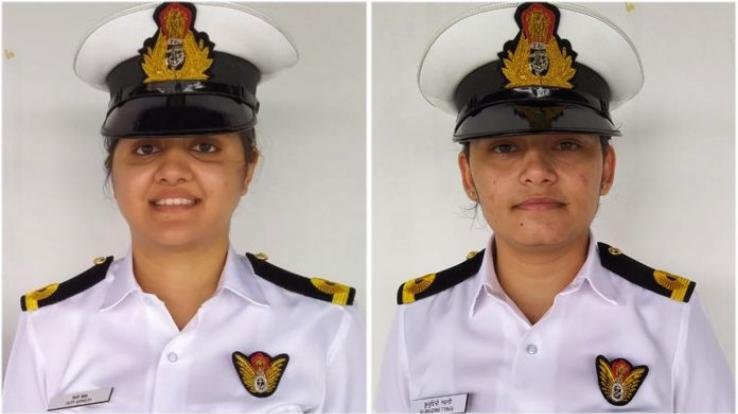 For the first time, two women officers have been selected to join as 'Observers' (Airborne Tacticians) in the Indian Navy's helicopter warships stream. This will ultimately pave the way for women in frontline warships. Sub Lieutenant (SLt) Kumudini Tyagi and SLt Riti Singh will be the first women in India to operate from the deck of warships.
The two are a part of a group of 17 officers of the Navy, including four women officers and three officers of the Indian Coast Guard, who were awarded 'Wings' on graduating as 'Observers' at a ceremony held today at INS Garuda.
Meanwhile, the Indian Air Force, the first branch of the armed forces to put women in combat roles, is set to deploy a woman pilot to the Ambala-based 17 Squadron that has recently been equipped with the new Rafale aircraft, reports said.
The Navy said in a statement that they will, in effect, be the first set of woman airborne combatants to operate from warships. So far, woman officers in the Navy have been restricted to fixed wing aircraft that took off and landed ashore.