Vandana bags Her Rising Award 2020, named a Riser in the field of Education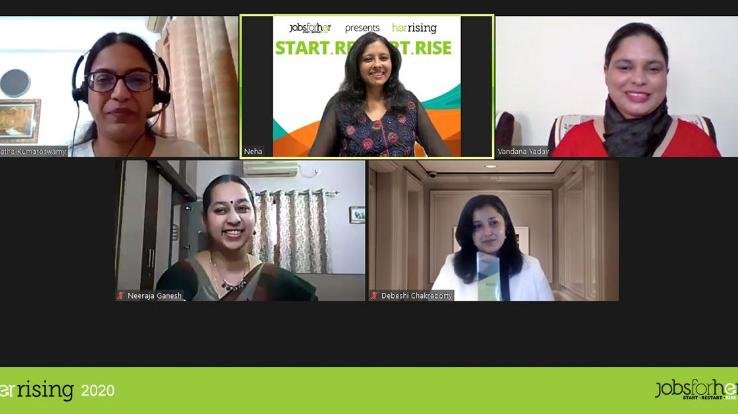 Vandana Yadav, the engineer-turned journalist and writer from Paonta Sahib, Sirmaur, bagged the Her Rising Award 2020. One of the 27 awardees at the mega event organised and hosted online by the Jobs For Her platform, Vandana was acknowledged and celebrated for being a rising leader in the field of education.
While accepting her award at the virtual event, Vandana spoke about how women can support each other unconditionally in their professional and personal journeys. She shared how making unconventional choices comes easily to oneself if he/she has identified their passion and are willing to pursue it relentlessly. She added, "Learning must never cease in life because if that happens, life loses all its purpose. Jobs for Her is a profound initiative which has taken a lead in this area and is bringing together wonderful women and helping them rise in their careers."
Currently based in Chandigarh, Vandana comes with a rich journalistic experience with respect to an academic setting. She has been working with top-tier institutes like IIT Gandhinagar, IIM Ahmedabad, EDII, ISB Mohali and more over the past eight years. This is not the first time that she has made the state proud. This year in March, she was also bestowed with the prestigious WEF Exceptional Woman of Excellence Award, 2020 at the annual WEF event held in Cairo, Egypt. The event was held under the auspices of H.E. Abdelfattah El Sisi, President of Egypt, and had brought together over 1,000 women from more than 75 countries who exchanged their experiences and knowledge with each other. Previously, she has been awarded with The Lioness Inspiring Young Woman title by a Hyderabad-based NGO.